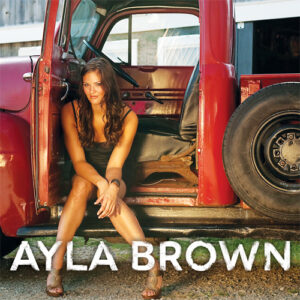 The art of owning and buying physical CD's is going out of fashion. Big stores like Walmart and Target have gone from having more than a dozen rows of CDs for sale, to having less than three. Smaller stores such as Strawberries have gone out of business, while FYE is right behind it.
But there is something special about holding a physical copy of a CD. You get to look at the album artwork in a completely different light, in a way that a computer screen or iPod can't offer. The sound of a physical CD is much more reliable as well.
Before Ayla makes her CD available digitally, she wants to give YOU a chance to buy a signed copy of her self-titled album. Ayla co-wrote seven out of the 10 songs that are featured on the record. She produced the record herself under her own record label, Ambient Entertainment.
So click on the picture to the left sidebar column and enjoy! If the CD isn't immediately delivered to you, it is because Ayla is on the road, but she will sign it and have it sent off as soon as possible!