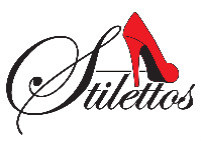 Stilettos, located inside the King of Prussia Mall right outside of Philadelphia, has joined forces with Ayla in an exciting new endorsement deal! Jeff, the owner of the shoe boutique, recently saw Ayla sing at one of the Sixers games and approached her immediately after the game. "I was so honored that Jeff and Stilettos want to be a part of this journey," Ayla said. "Every woman has a love for shoes, so I am grateful for this partnership!"
So whether Ayla is belting out the anthem at the beginning of the game, or entertaining fans during one of the many halftime and concourse shows, keep an eye out for her new shoes! To view Stiletto's shoes, visit their website: StilettosKOP.
Here are some pictures of Ayla singing the anthem with the shoes from Stilettos!
Mandatory Copyright Notice: Copyright 2012 NBAE (Photo by Jesse D. Garrabrant/NBAE via Getty Images)