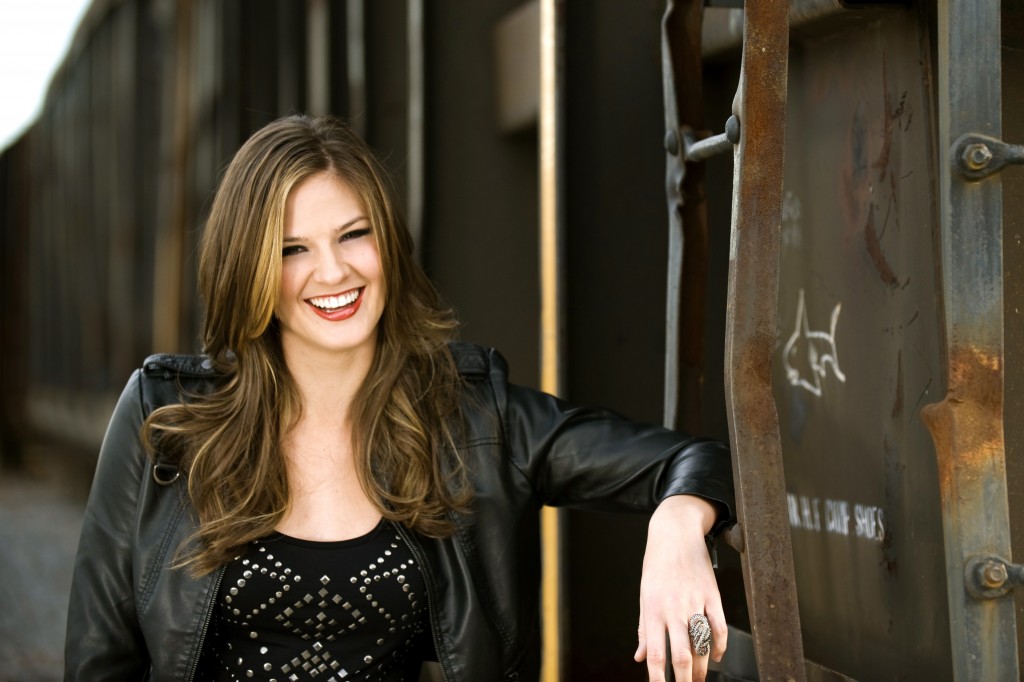 Former American Idol finalist AYLA BROWN to sing "God Bless America" during the Discover Orange Bowl Countdown to Kickoff
Nashville, TN – Adding to the tradition of one of college football's premier bowl games, former American Idol finalist, Ayla Brown, will sing "God Bless America" during the Discover Orange Bowl Countdown to Kickoff. Brown joins platinum recording singer-songwriter Jake Owen, who will headline the Discover Halftime Show, while Xenia, participant on NBC's hit show "The Voice," will perform the National Anthem at the 2013 Discover Orange Bowl on January 1, 2013 at Sun Life Stadium. Country duo, Florida Georgia Line, will also be the lead act at the Bud Light Game Day Fan Zone.
Country music singer/songwriter, Ayla Brown, whose new patriotic single, "Pride of America" releases this week, has opened for such leading country acts like Josh Turner, Darius Rucker, Charlie Daniels Band, and will soon be opening for music super group Lady Antebellum. Ayla has pursued a diverse range of endeavors over the span of the last six years that include being an American Idol finalist, recording artist of four albums, national and local performances, devoted philanthropic and charitable work, serving as a National Anthem singer for the Philadelphia 76ers, and being a national news correspondent for The Early Show on CBS from February 2010-February 2012. Brown also played NCAA Division 1 college basketball for the Boston College Eagles, member of the Atlantic Coast Conference (ACC).
The 2013 Discover Orange Bowl, to be held on January 1, 2013 at 8:00 p.m., will feature the ACC Champion #12 Florida State Seminoles against the #15 Northern Illinois Huskies. Both the Discover Orange Bowl and Discover Halftime Show will be broadcast by ESPN.
For more info on Ayla Brown, check out http://www.aylabrown.com/ or http://www.facebook.com/aylabrownmusic
MEDIA CONTACT:
Hayley Frank
281-701-6900
Hayley@guestbooker.com